Liberty Industries manufacturers table top, stand-alone, portable and compact horizontal laminar flow hoods, vertical laminar flow hoods, peripheral laminar flow hoods, polypropylene fume hoods, canopy fume hoods, compact fume hoods, portable fume hoods,… not to leave out the SPECIALTY models such as the Econobench, the Adapt-A-Flow, Bio-Hoods, the Vertical Umbrella Module (VUM), cross flow hoods, the laminar flow tunnel, the Uni Flow walk in fume hood, and more.  Below is data on just a few of all they have.
IMPORTANT: See Liberty's website for complete information and once you see what you're looking for, contact Midstates Marketing to get your quotation for at least a 5% discount on your order.
The model 4003 HORIZONTAL LAMINAR FLOW CLEAN BENCH; Table-top style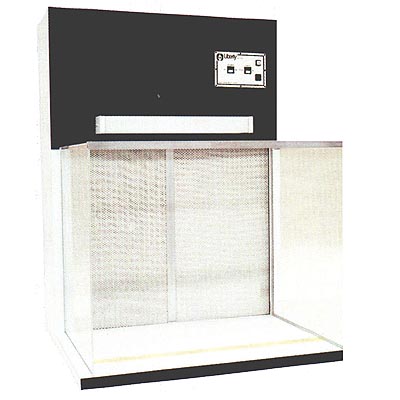 This unit is not only efficiently-built, but is economical.  The 4003 can be set on a table top separately or in tandem with another unit.   Manufacturing specs include:
3/4″ Novaply, w

hite high-pressure plastic is laminated onto exposed surfaces and sealed.  This prevents the shedding of particulates and contamination "clumping".

Manufactured with Liberty's unique "work zone definition" design.

Models include the 4-203/303/403/503/603/803, 2 or 3 feet deep, 2, 3, 4, 5, 6 or 8 feet long.

Also available in stainless steel. 

Contact Midstates Marketing with your custom specifications.



*******************************************************************************************************
Series 4070 VERTICAL LAMINAR FLOW FUME HOOD/CLEAN BENCH; Stand-alone style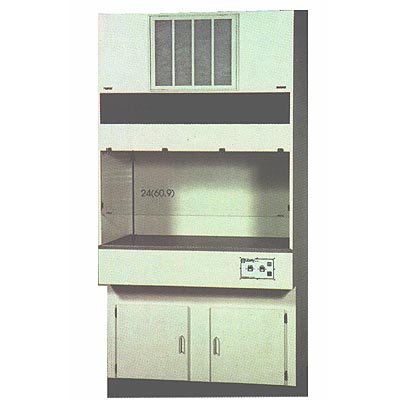 The 4070 clean bench is perfect for the ultimate in a dust-free environment used in both laboratory as well as production applications.  This unit surpasses all typical commercial, medical, and military requirements.  The 4070 has an air curtain which keeps out contaminants from the adjacent air into the critical work area. 
Specialized features include:
A perforated, stainless steel work surface.

3/4″ Novaply, white high-pressure plastic laminated onto the exposed surfaces.

The interior surfaces are sealed to prevent particulates from shedding into the work area.

For easy installation, the 4070 comes in 2 pieces–the base unit and the fume hood.

Available in 2 modes:  recirculating or exhaust modes.  (Customer should specify when placing order with Midstates Marketing.)

If the exhaust mode is preferred, the customer is responsible for routing the exhausted air from the 4070 to a point beyond the exhaust duct collar.  There is an optional damper that can be obtained to switch easily to either mode.  Options: a

crylic side panels or magnehelic gauge. 

If stainless steel construction is desired, inform Midstates Marketing when the Request For Quotation is submitted.

********************************************************************************************************